Equiti






5.0 out of 5

Access potential from global financial exchanges with the tools clients need to make independent choices

Independent deep liquidity pools with aggregated best available prices & products that allow client needs to be prioritised without bias

Protecting global clients by safeguarding private data keeping funds segregated & refusing to merge any client assets with business needs
Equiti - General Information
Rebate Rates
Instruments

Account types

Executive3

Premiere3

Standard4

Advanced4

Elite4

Currencies (FX)

3.5 USD per lot
15 USD per million
3.5 USD per lot
1.5 USD per lot
0.8 USD per lot

Metals (XAU, XPT, XPD pairs)

3.5 USD per lot
1.5 USD per lot
3.5 USD per lot
1.5 USD per lot
0.8 USD per lot

Metals (XAG pairs)

7 USD per lot
1.5 USD per lot
1.5 USD per lot
1.5 USD per lot
0.8 USD per lot

Commodities

1.5 USD per lot
1.5 USD per lot
1.5 USD per lot
1.5 USD per lot
1.5 USD per lot

Futures

1.5 points per contract
1.5 points per contract
1.5 USD per lot
1.5 USD per lot
1.5 USD per lot

Indices Futures (Group 1 & 2)

1.5 USD per lot
1.5 USD per lot
1.5 USD per lot
1.5 USD per lot
1.5 USD per lot

Indices Rolling (Group 3 & 4)

4 points per contract
4 points per contract
4 points per contract
4 points per contract
4 points per contract

Equities EU

N/A
N/A
0.02% of notional value
0.02% of notional value
0.02% of notional value

Equities UK

N/A
N/A
0.02% of notional value
0.02% of notional value
0.02% of notional value

Equities US

N/A
N/A
0.8 USD per contract
0.8 USD per contract
N/A

Cryptocurrencies1 (BTCUSD) 

N/A
N/A
1 USD per unit
1 USD per unit
1 USD per unit

Cryptocurrencies2 (ETHUSD)

N/A
N/A
0.04 USD per unit
0.04 USD per unit
0.04 USD per unit

Payments options

►Monthly Rebates in FxRebate account
►Monthly Rebates in FxRebate account
►Monthly Rebates in FxRebate account
►Monthly Rebates in FxRebate account
►Monthly Rebates in FxRebate account
Notes
The Rebates are calculated for one round turn lot (100,000 units) for Currencies, (100 oz) for Gold, (100 oz) for Platinum, (5,000 oz) for Silver, (1,000 bar) for Oil, (variable sizes) for Indices, (1 share) for Shares, (1 share) for ETFs, (variable sizes) for Futures, and (one unit) for Cryptocurrencies.
Cryptocurrencies rebates are available only for Equiti Seychelles accounts.
Executive and Premiere accounts are available for Jordan jurisdiction.
Standard, Premiere and Elite accounts are available for Seychelles jurisdiction.
For other trading instruments rebate information please contact us at office@fxrebate.eu.
| | |
| --- | --- |
| | Operations volume based cashback |
Basically in this type, you'll receive cashback based on your operations volume. Based on this, you'll generate commission to your provider. Because you're under the FxRebate affiliate network, we'll receive a portion of this commission and share the majority of it with you. That's how you earn (save) money consistently, when you pay commissions to your provider.
| | |
| --- | --- |
| | Crypto cashback available |
You can receive cashback on cryptocurrency trades such as Bitcoin, Ethereum, Ripple, LiteCoin, Tether, etc.
Ratings
Client Popularity:





Competitive Costs:





Regulator Rating:





User Reviews Rating:





Equiti Customer Service

&nbsp24-hour support

&nbspLanguages: Arabic, English, Spanish

&nbspEmail, Phone, Live Chat, Messenger, WhatsApp, Call back Request
You might be interested in these deals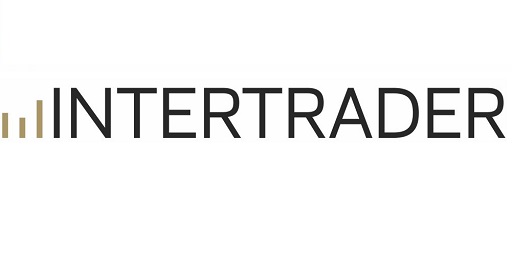 Cashback up to 1.8 USD