Vantage Markets






4.0 out of 5

Lightning fast trading execution

Raw ECN spreads from 0.0

Fast and easy account opening
Vantage Markets - General Information
Rebate Rates
Instruments

Account Types

Standard STP

Raw ECN

Pro ECN

Currencies (FX)

5 USD per lot
1 USD per lot
Negotiable

Metals

6 USD per lot
1 USD per lot
Negotiable

Commodities

6 USD per lot
1 USD per lot
Negotiable

Indices (.r)

30 USD per million
30 USD per million
Negotiable

Shares

10 USD per million
10 USD per million
Negotiable

Cryptocurrencies

50 USD per million
50 USD per million
Negotiable

Payment Options

►Monthly Rebates in FxRebate account
►Monthly Rebates in FxRebate account
►Monthly Rebates in FxRebate account
Notes
The Rebates are calculated for one round turn lot (100,000 units) for Currencies, (100 oz) for Gold, (5,000 oz) for Silver, (1,000 bar) for Oil, (one share) for Shares, (one contract) for Indices, (one unit) for Cryptocurrencies.
For EUR accounts there are no rebates for Indices, Shares and Cryptos.
For EUR Raw ECN accounts, the rebate for SIlver is 3 USD per lot.
For EUR accounts, the rebate for Oil is 4 USD per lot for Standard STP accounts, and 1 USD per lot for Raw ECN accounts.
For PAMM accounts, please contact us in order to give you the rebate offer.
For other trading instruments rebate information please contact us at office@fxrebate.eu.
| | |
| --- | --- |
| | Operations volume based cashback |
Basically in this type, you'll receive cashback based on your operations volume. Based on this, you'll generate commission to your provider. Because you're under the FxRebate affiliate network, we'll receive a portion of this commission and share the majority of it with you. That's how you earn (save) money consistently, when you pay commissions to your provider.
| | |
| --- | --- |
| | Crypto cashback available |
You can receive cashback on cryptocurrency trades such as Bitcoin, Ethereum, Ripple, LiteCoin, Tether, etc.
Ratings
Client Popularity:





Competitive Costs:





Regulator Rating:





User Reviews Rating:





Vantage Markets Customer Service

&nbsp24-hour support

&nbspLanguages: Chinese, English

&nbspEmail, Phone, Live Chat

50% Credit Bonus
Starts with 50$ deposit;
Supports Draw down;
Bonus is not withdrawable;
Maximum amount of bonus is 10,000 USD.
---
15% Deposit Bonus
Eligibility:
Anyone who has successfully opened a new live trading account with Vantage FX during the Account Opening Period;
Meet the deposit requirement during the Deposit Period;
Satisfy the trading requirement during the Trading Period.
If eligible Clients meets the trading volume requirements within 6 months (under the same trading account started from the account activation date), the trading credit amounts credited to the account under this promotion will be converted to cash;
Clients eligible for the cash bonus must submit application in writing to malaysia.support@vantagefx.com to apply for it. Requests will be processed within 1-2 business days;
Eligible Clients allowed to have maximum 5 accounts under the same name of an existing client is eligible for this promotion;
Cash bonuses are based on volume traded on Forex, Gold, Oil and Silver products and rebates earned are applied when a trade is closed.
---
FREE TRADING VIEW
Trading View Pro: Deposit with a minimum of $500 and trade 5 or more FX lots per calendar month;
Trading View Pro+: Deposit with a minimum of $1,000 and trade 5 or more FX lots per calendar month;
Trading View Premium: Deposit with a minimum of $2,000 and trade 5 or more FX lots per calendar month.
---
Swap Free accounts
Unlimited Swap free account:
No swap and admin fee: Forex, gold, silver and oil;
Admin fee charges on: Indices, commodities, crypto and share CFDs;
Resident eligible to apply: UAE, Saudi, Turkey, Egypt, Palestine, Kuwait, India (Minimum deposit for Indian clients is 2,000 USD);
We can discuss adding Oman, Qatar and Bahrain as well;
Currency: AUD, GBP, CAD, NZD, HKD, SGD, JPY.
7 days Swap free account: Available for any client and country!
Eligible Clients, who meet the criteria set forth herein are able to benefit from zero swaps (long or short) charges when trading the following products which are;
Forex pairs (available on the VANTAGE FX trading platform), Gold and Silver, for the first 7 days of trading;
Standard swap charges will resume from the 8th day onwards;
For example, each FX, Gold and Silver transaction or position placed on the VANTAGE FX trading platform during this campaign will have a 7-day period where swaps are waived;
If clients continue to hold those positions longer than 7 days, normal swaps apply from the Eighth day onwards subject to the above clause, will have a 7 day period where swaps charges or credits will waived;
Client will be charged Swap as normal. However, VANTAGE FX will calculate accumulative amount of swap charges of the month and return this total amount to client's account by the 5th of the following month. However, If you are holding the position that can gain swap charges, we will deduct these swap charges from your account within 5th of the following month as well;
This promotion is valid from 1st March 2019 - 28th of February 2022;
Swap charge will be calculated at the end of the month and return to client account on 5th of next month;
If your trading Account is closed or suspended, VANTAGE FX may cancel the reversal of swap charges.
You might be interested in these deals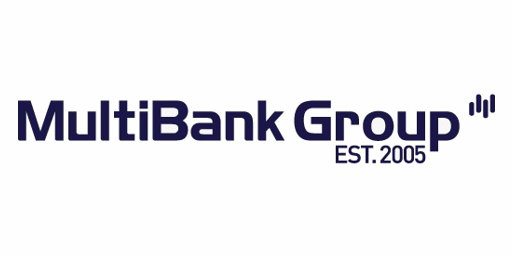 Cashback up to 5 USD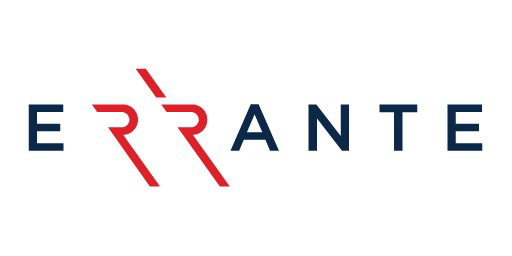 Cashback up to 6 USD