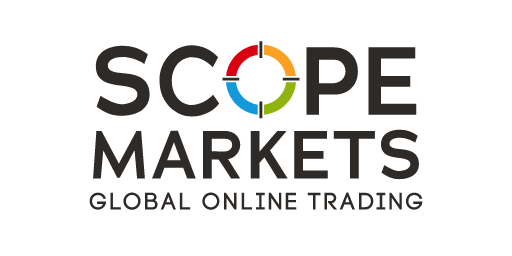 Scope Markets






3.0 out of 5

Fast execution

Minimum slippage

Tight spreads

Client-oriented company

User-friendly trading platforms

Support 24 hours and 5 days a week
Scope Markets - General Information
Rebate Rates
*The Rebates are calculated for one round turn lot (100,000 units) for Currencies, (100 oz) for Gold, (5,000 oz) for Silver, (1,000 bar) for Spot Oil, (10,000 bar) for Spot Natural Gas, (one contract) for Indices, (one share) for Equities, and (one unit) for Cryptocurrencies.
**For other trading instruments rebate information please contact us at office@fxrebate.eu.
Scope Markets Overview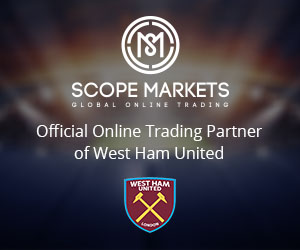 At Scope Markets, we aim to provide the best in class trading infrastructure to cater to the needs of all types of clients from the beginners to the very ultimate institutional traders.
We understand that traders are looking for fast execution, minimum slippage, and tight spreads because we know the value of being a client-oriented company. Whether you are a new or experienced trader, our user-friendly trading platforms are simple yet sophisticated to give you the best effort service 24 hours and 5 days a week.
We strive to provide the support clients need to have the easiest, fastest and productive access to the one of the largest markets in the world. We want to cater to the needs of all traders by educating them and offering ongoing support. Our high value of trading services is available to all retail and institutional clients regardless of account balance.
As a core value, we are basing our operations on transparency, honesty and candidness at all levels providing a safe and seamless trading experience. We commit to full transparency, excellence and continuous innovation. We believe that investment in technology, human resource and superior customer service have been the building blocks of our success over the years.
---
Scope Markets Details
| | |
| --- | --- |
| Company Name | Scope Markets Ltd |
| Country | Belize |
| Year Open | 2014 |
| Headquarters | Belize |
| Offices | Cyprus, South Africa, Kenya, United Kingdom |
| Employees | 100+ |
| License | 000274/325 and 000274/324 |
| Regulatory Authorities | FSC Belize |
| USA Clients | No |
| Japanese Clients | No |
| European Clients | No |
| Canadian Clients | No |
| Restricted Countries | American Samoa, Australia, Austria, Belgium, Bulgaria, Canada, Croatia, Cyprus, Czechia, Denmark, El Salvador, Estonia, Finland, France, Germany, Greece, Guam, Hungary, Iceland , Ireland, Italy, Latvia, Liechtenstein, Lithuania, Luxembourg, Malta, Netherlands, Northern Mariana Islands, Norway, Poland, Portugal, Puerto Rico, Romania, Slovakia, Slovenia, Spain, Sweden, United Kingdom of Great Britain and Northern Ireland, United States of America, Virgin Islands (U.S.), Afghanistan, Central African Republic, Congo Democratic Republic of the, Cuba, Guinea-Bissau, Haiti, Iran (Islamic Republic of), Iraq, Korea (Democratic People's Republic of), Libya, Mali, Russian Federation, Somalia, South Sudan, Sudan, Syrian Arab Republic, Yemen |
---
Regulatory Authority
Agency
Belize Financial Services Commission
Short Name
FSC Belize
Country
Belize
Min Capitalization
N/A
Government Enforced Segregated Accounts
No
Description

The Financial Services Commission (FSC) is the regulatory body for non-bank financial services in Belize, particularly for those services provided by entities licensed or registered under the Financial Services Commission Act, Cap. 272 Revised Edition 2020 and the Securities Industry Act, 2021 (SIA).

We are an independent self-financing statutory body that provides service oriented, continuous, risk-based approach regulation, that is built on integrity, accountability, adaptability & reliability.

Visit Website
Agency
Cyprus Securities and Exchange Commission
Short Name
CySEC (MiFID)
Country
Cyprus
Min Capitalization
EUR 730,000
Government Enforced Segregated Accounts
Yes
Description

The Cyprus Securities and Exchange Commission (CySEC) is the independent public supervisory Authority responsible for the supervision of the investment services market and transactions in transferable securities carried out in the Republic of Cyprus.

CySEC is to exercise effective supervision to ensure investor protection and the appropriate development of the securities market.

Visit Website
Agency
Financial Services Board of South Africa
Short Name
FSCA ZA
Country
South Africa
Min Capitalization
N/A
Government Enforced Segregated Accounts
Yes
Description

The FSB is an independent institution, established by statute to oversee the South African non-banking financial services industry in the public interest, and fully funded by fees and levies imposed on this industry.

After more than 20 years of regulating the non-banking sector of South Africa's financial services industry, the FSB has established itself as a reputable authority in this field, locally and internationally. Over the years, it has contributed to the stability of this industry while meeting its mandate of protecting consumers of financial products and services.

Visit Website
Agency
Capital Markets Authority of Kenya
Short Name
CMA Kenya
Country
Kenya
Min Capitalization
N/A
Government Enforced Segregated Accounts
No
Description

The Capital Markets Authority is an independent public agency established by an Act of Parliament, Cap 485 A under The National Treasury and Planning. The Authority came into being on December 15, 1989 when the Act was passed and was inaugurated in March 1990.

The CMA is a regulating body charged with the prime responsibility of supervising, licensing and monitoring the activities of market intermediaries, including the stock exchange and the central depository and settlement system and all the other persons licensed under the Capital Markets Act. It plays a critical role in the economy by facilitating mobilization and allocation of capital resources to finance long term productive investments.

The Authority derives its powers to regulate and supervise the capital markets industry from the Capital Markets Act and the Regulations issued there under. The regulatory functions of the Authority as provided by the Act and the regulations include the following:

Licensing and supervising all the capital market intermediaries
Ensuring proper conduct of all licensed persons and market institutions.
Regulating the issuance of the capital market products (bonds, shares etc )
Promoting market development through research on new products and institutions.
Promoting investor education and public awareness
Protecting investors' interest
Composition of the Board

Visit Website
Account Options
| | |
| --- | --- |
| Account Types | One Account, Individual, Professional |
| Min Deposit | 100 USD |
| Max Leverage | 2.000:1 |
| Min Trade Size | 0.01 Lots |
| Max Trade Size | 50 Lots |
| Spreads | Average spreads from 0.9 pips |
| Spread Types | Variable spreads |
| FX Pricing Decimals | 5 |
| Commission | No |
| Rollover (Swaps) | Available in trading platform and client portal |
| Stop Out Level | N/A |
| VPS (Virtual Private Server) | Yes |
---
Trading Options
| | |
| --- | --- |
| Execution Options | STP |
| Instruments | Forex, Metals, Commodities, Indices, Shares, Cryptocurrencies |
| OCO Orders | No |
| Trailing Stops | Yes |
| One Click Trading | Yes |
| Scalping Allowed | Yes |
| Hedging Allowed | Yes |
| News Trading Allowed | Yes |
| Expert Advisors Allowed | Yes |
| Islamic Accounts | Yes |
| Copy Trading | Yes |
Platforms Supported
| | |
| --- | --- |
| Trading Platforms | MT4 Desktop, MT4 Mobile, MT5, MT5 Mobile, Scope Trader |
| Mobile Support | MT4 Android, MT5 Android, MT4 iOS, MT5 iOS |
| Trading API | Yes |
| Managed Accounts Featured | No |
| MAMM/PAMM Platform Option | Yes |
| MAMM/PAMM Leaderboard | No |
| Trading Platform Time | GMT - 05:00 |
| Observe DST Change | Yes |
| DST Change Timezone | Eastern Standard Time (EST) |
| Non-expiring Demo | No |
Funding Information
| | |
| --- | --- |
| Deposit Methods | Bank Wire, Visa, Mastercard, Local Payment Solutions, Skrill, Neteller, Crytos |
| Withdrawal Methods | Bank Wire, Visa, Mastercard, Local Payment Solutions, Skrill, Neteller, Crytos |
| Broker to Broker Transfer | Yes |
| Account Currency | EUR, USD, GBP |
| Client Funds Bank | Commonwealth Bank of Australia |
| Interest Bearing Accounts | No |
| Government Enforced Segregated Accounts | Yes |
| | |
| --- | --- |
| | Operations volume based cashback |
Basically in this type, you'll receive cashback based on your operations volume. Based on this, you'll generate commission to your provider. Because you're under the FxRebate affiliate network, we'll receive a portion of this commission and share the majority of it with you. That's how you earn (save) money consistently, when you pay commissions to your provider.
| | |
| --- | --- |
| | Crypto cashback available |
You can receive cashback on cryptocurrency trades such as Bitcoin, Ethereum, Ripple, LiteCoin, Tether, etc.
Ratings
Client Popularity:





Competitive Costs:





Regulator Rating:





User Reviews Rating:





Scope Markets Customer Service

&nbsp24-hour support

&nbspLanguages: Chinese, English, German, Greek, Hungarian, Indonesian, Italian, Polish, Russian, Spanish, Thai, Vietnamese

&nbspEmail, Phone, Live Chat