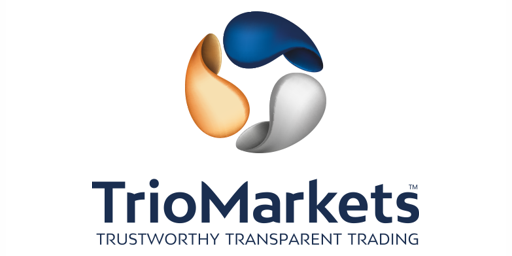 TrioMarkets






4.0 out of 5

True STP broker

Competitive spreads

Very good orders execution
TrioMarkets - General Information
Rebate Rates
Instruments

Account Types

Basic

Standard

Advanced

Premium

Currencies (FX) - Majors

7 USD per lot

3 USD per lot

2 USD per lot

1.5 USD per lot

Currencies (FX) - Cross

9 USD per lot

3.5 USD per lot

2 USD per lot

1.5 USD per lot

Currencies (FX) - Exotics 1

23 USD per lot
10 USD per lot
2 USD per lot
1.5 USD per lot

Currencies (FX) - Exotics 2

65 USD per lot
23 USD per lot
2 USD per lot
1.5 USD per lot

Metals 1

9 USD per lot

3.5 USD per lot

2 USD per lot

1.5 USD per lot

Metals 2

2 USD per lot
0.7 USD per lot
1.5 USD per lot
0.7 USD per lot

Commodities

1.5 USD per lot

0.7 USD per lot

0.7 USD per lot

N/A

Indices US

4 USD per lot
1.5 USD per lot
1.5 USD per lot
0.7 USD per lot

Indices EU

4 USD per lot
1.5 USD per lot
1.5 USD per lot
0.7 USD per lot

Payment Options

►Monthly Rebates in FxRebate account
►Monthly Rebates in FxRebate account
►Monthly Rebates in FxRebate account
►Monthly Rebates in FxRebate account
Notes
Full Rebate Offer for triomarkets.eu under CySEC jurisdiction and triomarkets.com under FSC MU jurisdiction.
The Rebates are calculated for one round turn lot (100,000 units) for Currencies, (100 oz) for Gold, (5,000 oz) for Silver, (100 oz) for Platinum, (100 oz) for Palladium, (1,000 bar) for Oils, (10,000 mmBtu) for Natural Gas, (10 contracts) for Indices, (1 contract) for BTHUSD, ETHUSD, LTCUSD and (1,000 contracts) for RPLUSD. 
For other trading instruments rebate information please contact us at office@fxrebate.eu.